Evelyn Magley is the first African American woman ever to own a professional sports league (of any kind) for men in the United States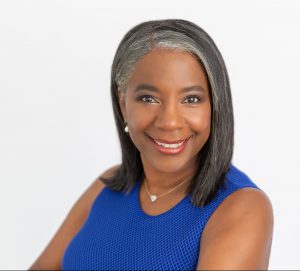 Indianapolis, IN — The Basketball League (TBL), a new professional basketball league, will make its debut for the 2019 season. As part of the launch the TBL has recently acquired the North American Premier Basketball league. The NAPB (entering its 2nd season), brings 12 markets with it. The original 8; Yakima SunKings, Albany Patroons, Kansas City Tornados, Ohio Bootleggers, Rochester RazorSharks, Kentucky Thoroughbreds, Nevada Desert Dogs, Vancouver Knights and 4 expansion markets: Raleigh Firebirds, Tampa Bay Titans, San Diego Waves and a yet to be named team in Bellevue, WA.
The Basketball League (TBL) is dedicated to delivering a World Class Professional Basketball experience to the community, their fans, and business partners:
* Provide communities with a professional basketball team that gives an affordable/quality family entertainment experience.
* Offer support and encouragement to local communities through engagement in school and group appearances, youth camps, clinics and non-profit organizations.
* Afford basketball players the opportunity to make a living playing the game they love, in America.
* Procure local individuals or groups an opportunity to own a professional sports business. A relatively low cost barrier to entry, a proven game plan to success, with a return on their investment while positively impacting their region.
The Basketball Leagues Core Values are: Youth, Respect, Education, Self Worth, Leadership, Health & Family
About the CEO
Evelyn Magley, is the former Director of Community Engagement for the Brampton A's of the NBL Canada. As a liaison she scaled the forward facing programming of the NBL team and nonprofit organizations within the community at large.
A Music Educator and Music Therapist, Magley has a passion for positively impacting the lives of young people. As a graduate from the University of Kansas she co-founded "Children with Purpose," an inner-city ministry focused on mentoring children through the gospel, academic services, hot meals, and music.
A $3.7 million Fine Arts Building was constructed to house and educate students in a music program that grew to an 89% participation rate under her tutelage in Bradenton, Florida.
Joining her in this venture is her husband David Magley, a former pro basketball player and career businessman. Magley has extensive experience in this space, most recently serving as the Commissioner of the NBL Canada and the President of the NAPB.
"She brings a unique vision with over 40 years of experience introspectively participating in the game while being married to a pro athlete and raising 4 children who played collegiately. Her passion for people allows us to build on a vision of impacting community through giving young men opportunities that do not exist today, then leveraging our platforms to engage each local market to benefit the youth and non-profit initiatives she is so very passionate about." — David Magley, President of TBL
The league will implement a "not for profit" arm that is currently being incorporated. This wing of the company will utilize its visibility as a professional league for more than just entertainment generating income for the sole purpose of supporting local non-profit entities.
"I am thrilled to start a league that treats our players with the greatest level of respect thereby impacting our community in a manner that is consistent with our faith, by serving those who need it the most." — Evelyn Magley, CEO of TBL
Besides being a rare wife and husband Team, Evelyn Magley is the first black female CEO of a male professional sports league in North America, which in and of itself is a breakthrough of a glass ceiling.
The league has targeted 40 markets across North America and expects to start with 12-16 teams January 2019. Each team will play a 32 game schedule with all games being televised or available via livestream.
Players are paid on a sliding scale from $1,500 – $7,500 per month.
The league will host 27 combine events across the country in an effort to find the best talent available. The nationwide schedule allows travel costs to be kept to a minimum for prospects who desire to attend.
To learn more about the TBL, go www.thebasketballleague.net or inquire at [email protected] or 941-685-6859.
Follow them on:
Facebook – @thebasketballleague
Instagram – @tbasketballleague
Twitter – @TBLproleague
PRESS CONTACT:
The Basketball League
[email protected]
941-685-6859