Indianapolis IN,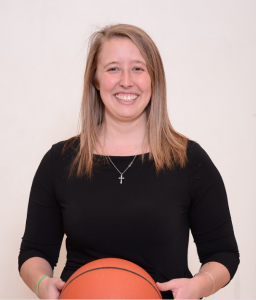 Evelyn Magley @evelynmagleyceo CEO of The Basketball League announced the hiring of Kayla Crosby @kcros33 as the league's new Director of Team Development.
In her new role Kayla will be responsible for managing the "on boarding" process of new teams and support of existing teams.
Best known as the founder of #integrityfirst a non-profit organization with the vision of "positively impacting lives through the game of basketball. The mission is to help individuals develop their potential and achieve success by fostering integrity, motivation, responsibility, hope, perseverance, confidence, and sportsmanship." The vehicle that they primarily use to support the mission, is the @jamestownjackals a functioning member of TBL.
In her 1st season in TBL, she received the prestigious "Herb Ellis Executive of the Year" award, for the overall community engagement efforts and the professionalism on and off the court.
"Kayla has a heart for people and is extraordinary in her outreach for serving people in the community. She is relentless in her passion for positively impacting lives and is committed to achieving excellence through integrity first. Focused in her pursuits, with her faith, she will move mountains. We are excited to introduce her as, Director of Team Development."
– Evelyn Magley TBL CEO
"I am extremely grateful for my family and support system, because without their continued dedication and sacrifices my dream of changing lives though the game of basketball would not be coming to fruition. I could not be more excited that God is expanding my territory to share His vision."
– Kayla Crosby TBL DTD
For more information on The Basketball League go to www.thebasketballleague.netor call 941.685.5965